Scan Cards & Badges
Works with physical business cards and conference badges.
Create Contacts
Scanned cards can easily be converted to a contact.
Enrich Contacts
The only app that enriches the contact in real-time with Twitter, LinkedIn & others.
Works Offline
Operates in connected and disconnected environments.
Synchronize Contacts
Synchronize your contacts between Wingman & Apple, Google, and Microsoft.
Upcoming Features
Contact deduplication, expanding language coverage, and more.
How Wingman is different
We invested years in developing and training machine learning models to make Wingman fast and accurate. The ability to achieve human-level accuracy at practically zero cost enables Wingman to provide differentiated value.

Guaranteed
Pairing real-time scans with human review to achieve 100% accuracy.

Fast
Scan in 2 seconds with accuracy – even while in an Uber.

Connected
From scan to connecting on social networks within 4 seconds.

Secure
In transit and at rest, your data is encrypted and secure.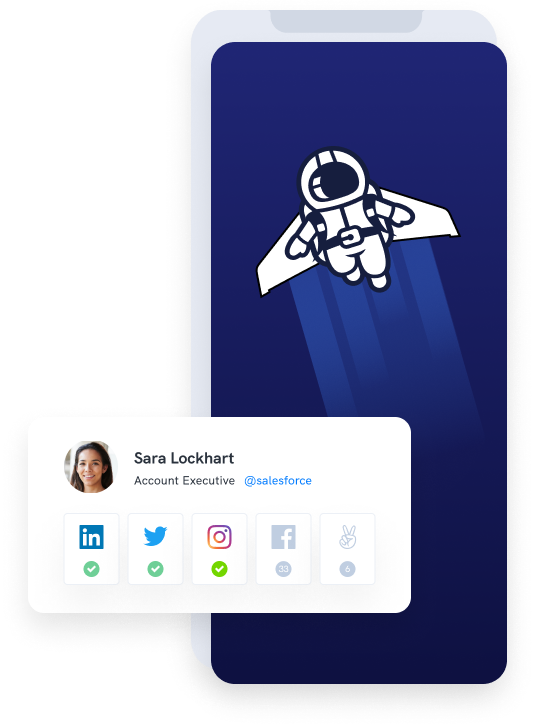 App Screenshots
The intuitive design makes it easy to rapidly capture contact information by scanning a business card or entering it manually.
Export digital images
Export contacts
Share contacts and cards
Capture and sync notes
We will keep you updated on new information across the web on your contacts.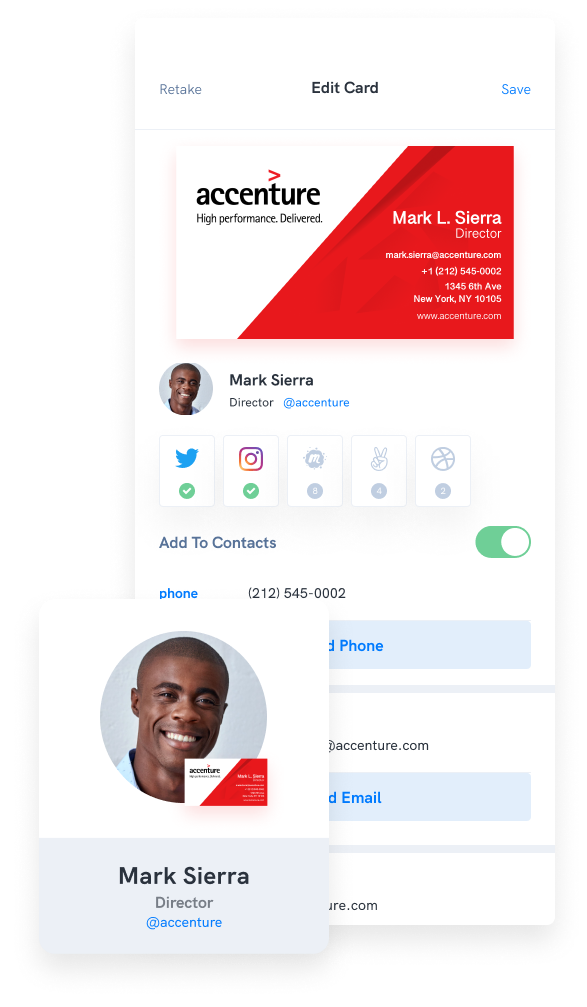 Wingman is available for free download on Google Play & App Store
You will receive one month of the Professional Plan for free.
Business card scans complete within 2 seconds.
Search results from across the internet.
Wingman takes privacy seriously. Only you can access your data.
Synchronize Wingman with Google Contacts, Apple Contacts, and MS Exchange.
Choose Personal or Professional
New users receive one month free of the Professional Plan. After one month you can choose to remain on the Professional Plan or convert to the Personal Plan
Synchronize Contacts
Link Contacts to Social Profiles
Access Contacts via Mobile Web
Personal Plan Features Plus:
Real-time Business Card Scanning
Real-time Conference Badge Scanning
Quality Verification
Real-time Social Search
Contact Enrichment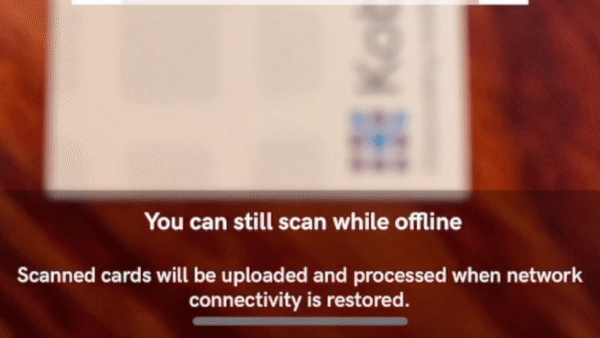 Scanning Business Cards While Offline Scanning offline is not new to Wingman...
Read More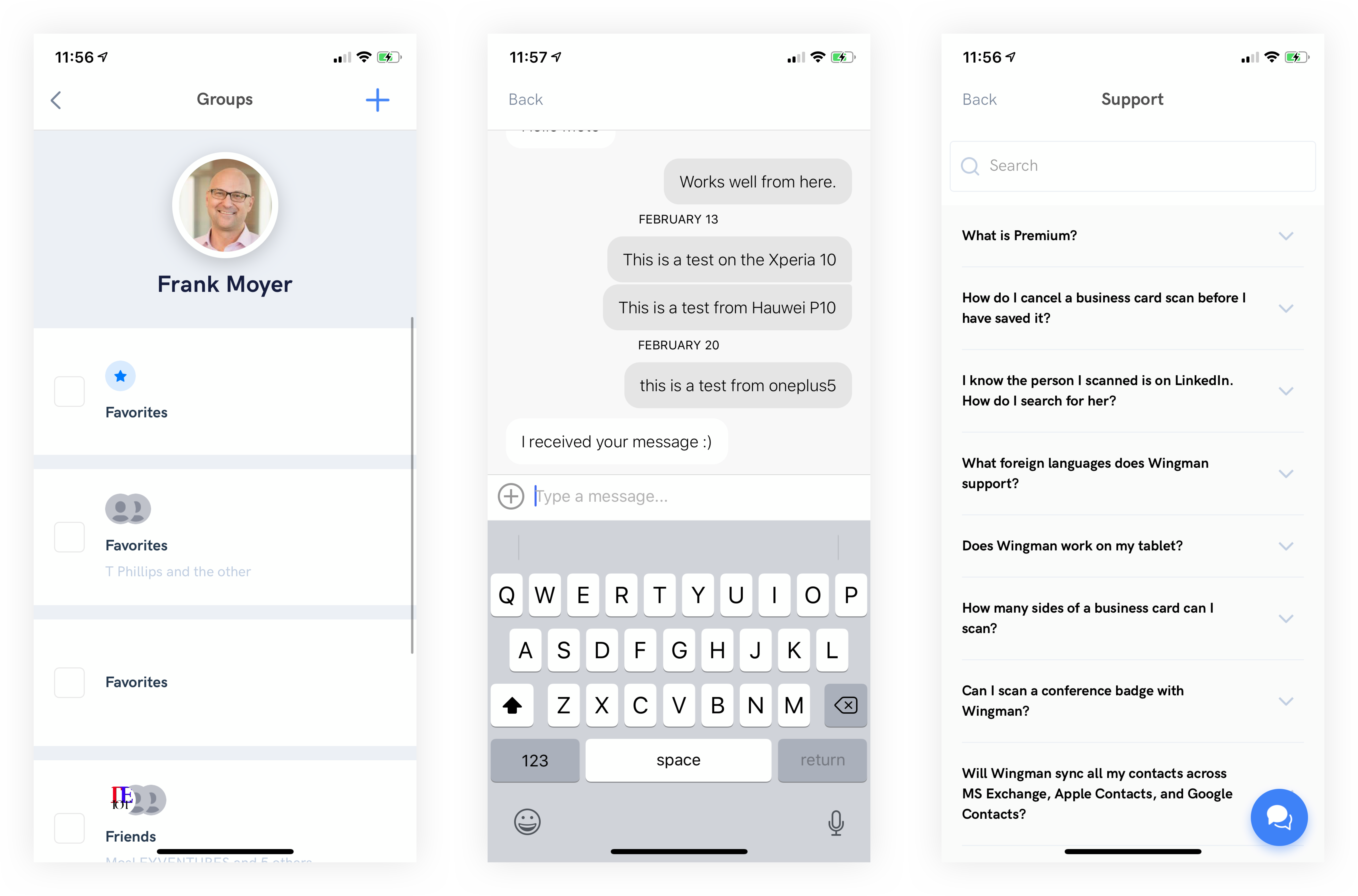 Groups as a part of Contact Management Over the next few months, Wingman wil...
Read More