Groups as a part of Contact Management
Over the next few months, Wingman will be expanding features to provide broader support for managing your contacts. While we started Wingman as a business card scanning mobile app with market-leading accuracy, our intention has always been to scale out to full contact management capabilities. We have grand vision for contact management within Wingman, but currently we are focusing on the basics.
While Wingman currently supports the abililty to group contacts into named groups, we heard feedback that the user experience was not intuitive. So, we went back to the UI drawing board and are now releasing significant improvements to the Group functionality. Hopefully you will find it easier to use.
This blog post summarizes the improvements to the Group functionality that we have made to Wingman as part of the 1.4 release.
Group List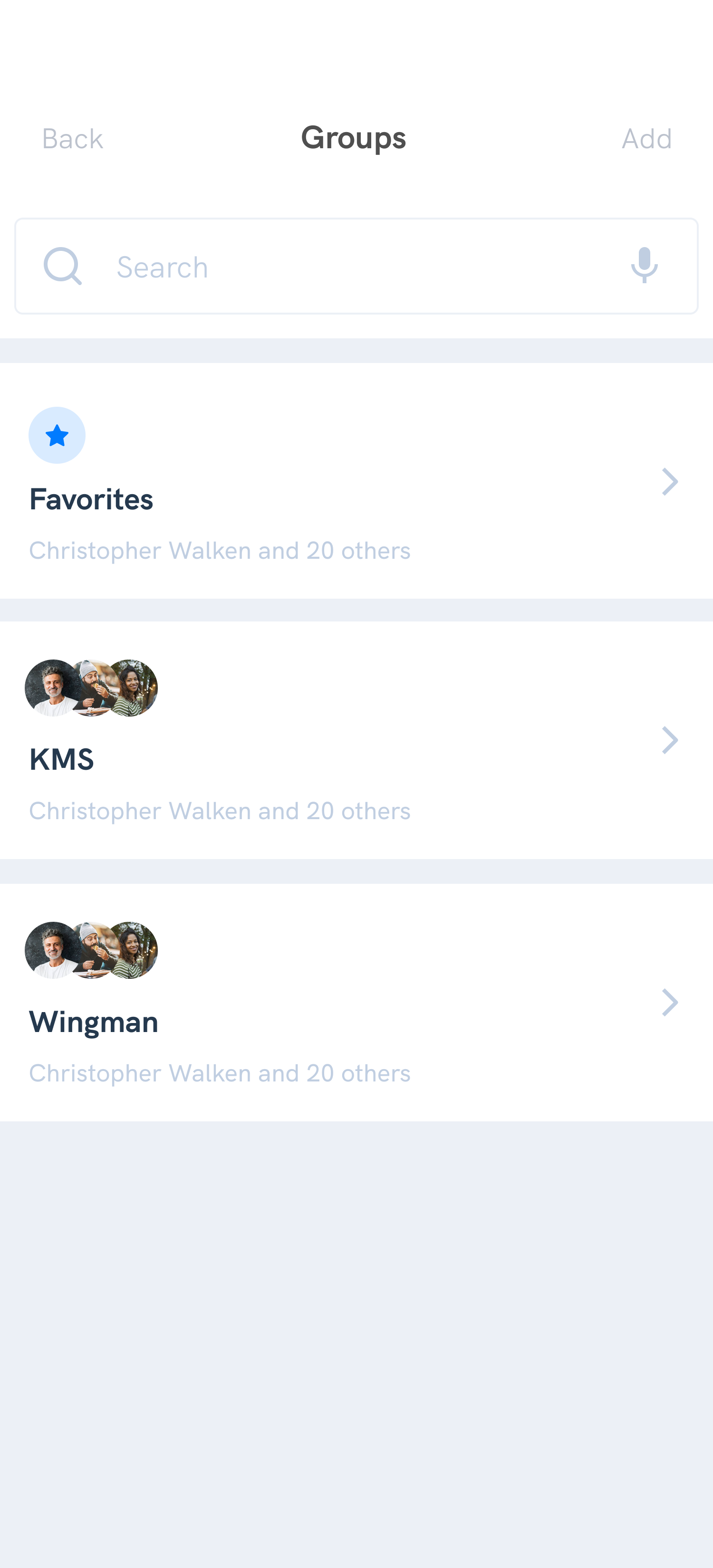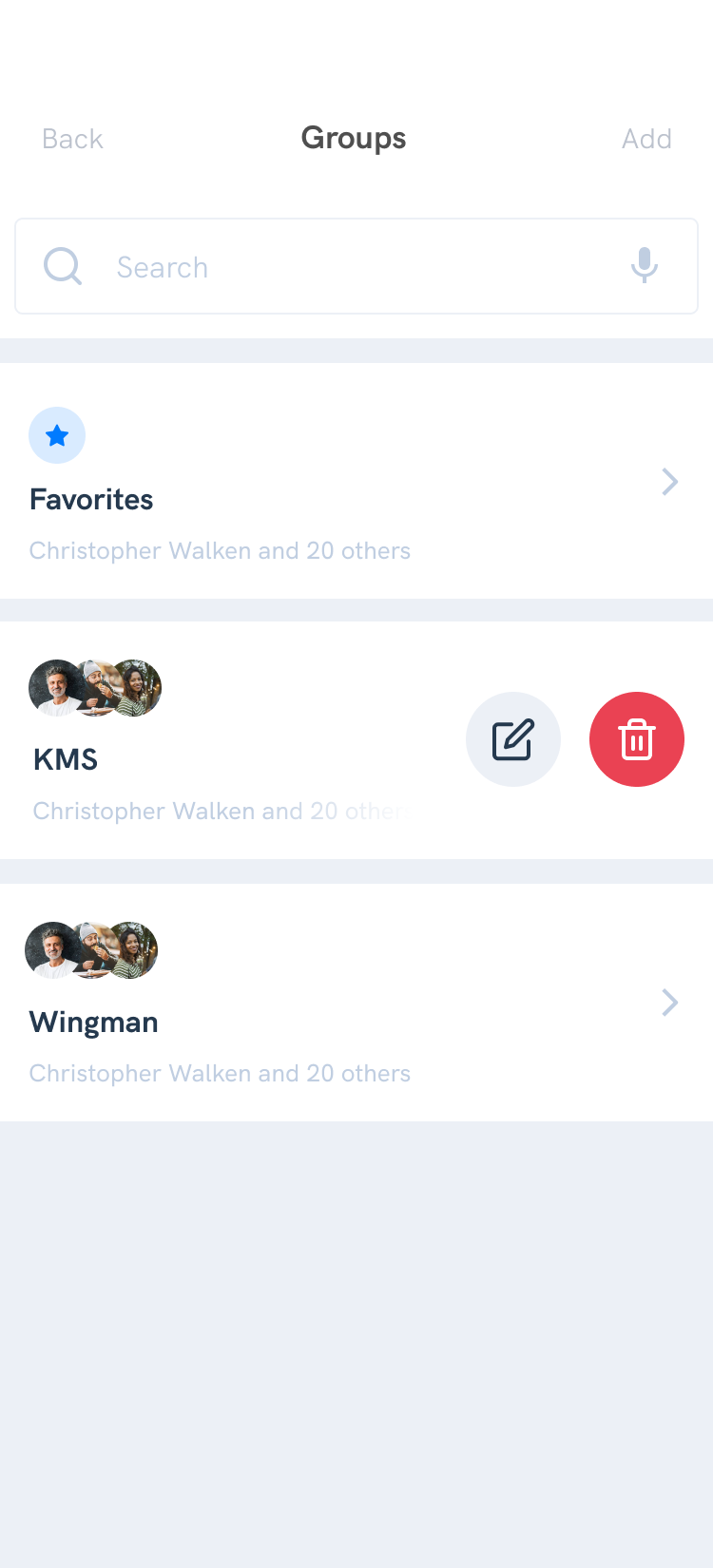 The Group List screen now supports searching the groups in case you have a large number of groups. You can see thumbnail images of the contacts contained within each group. In the upper-right, you can quickly add a new group. And from within each group entry you can delete the group or choose to edit the group.
Group Management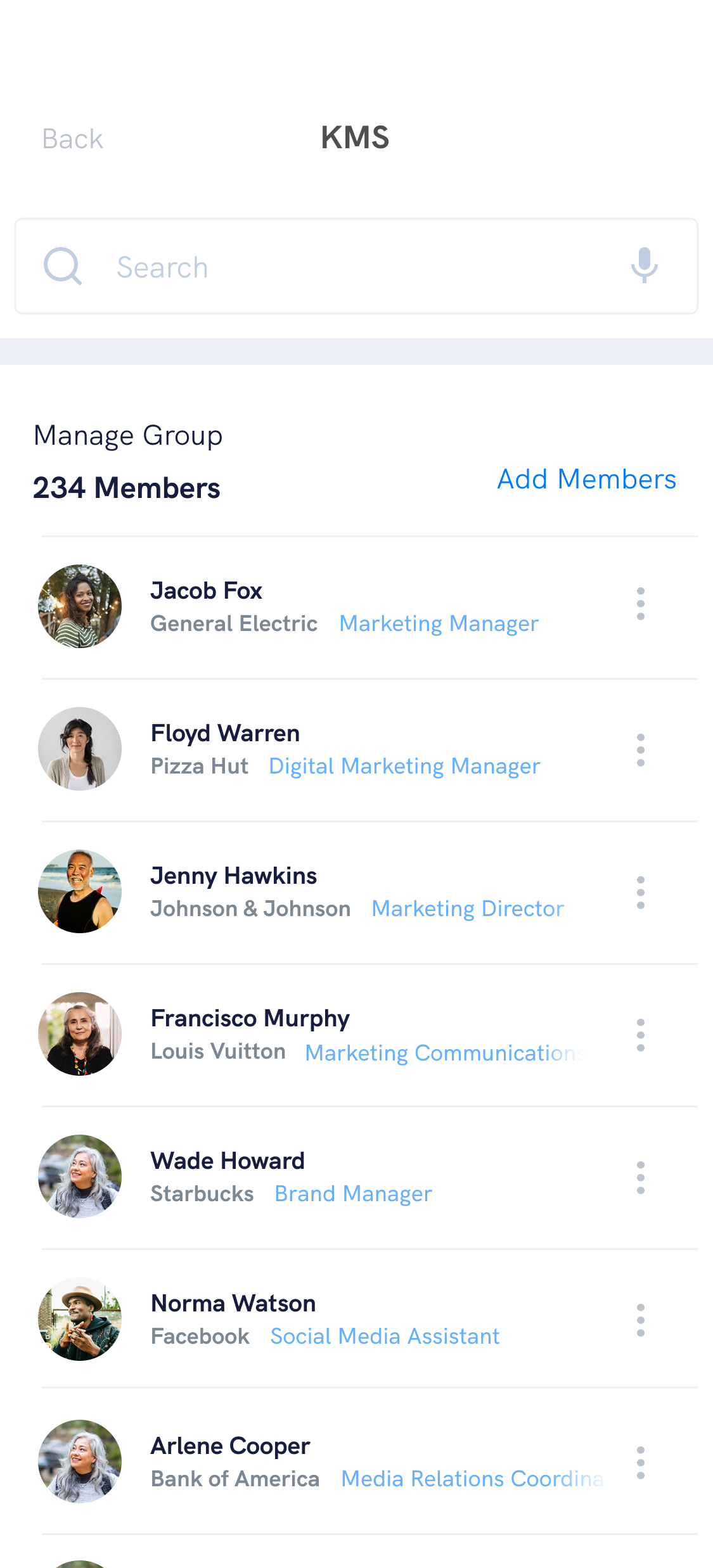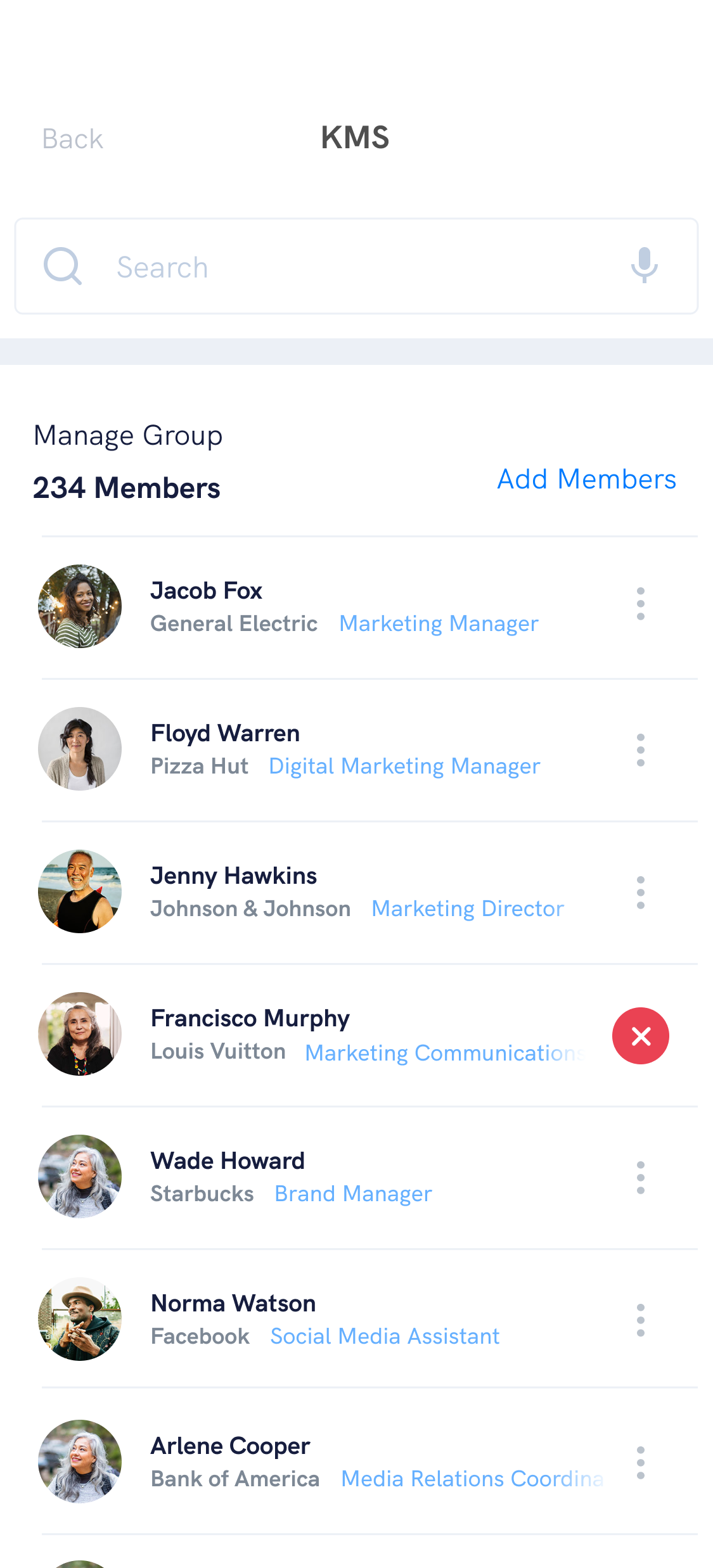 The Group Management screen also supports searching in case you have a large number of members in a group. You can also quickly add members to the group and remove members by tapping on a row and then tapping the delete button.
Add Members to Group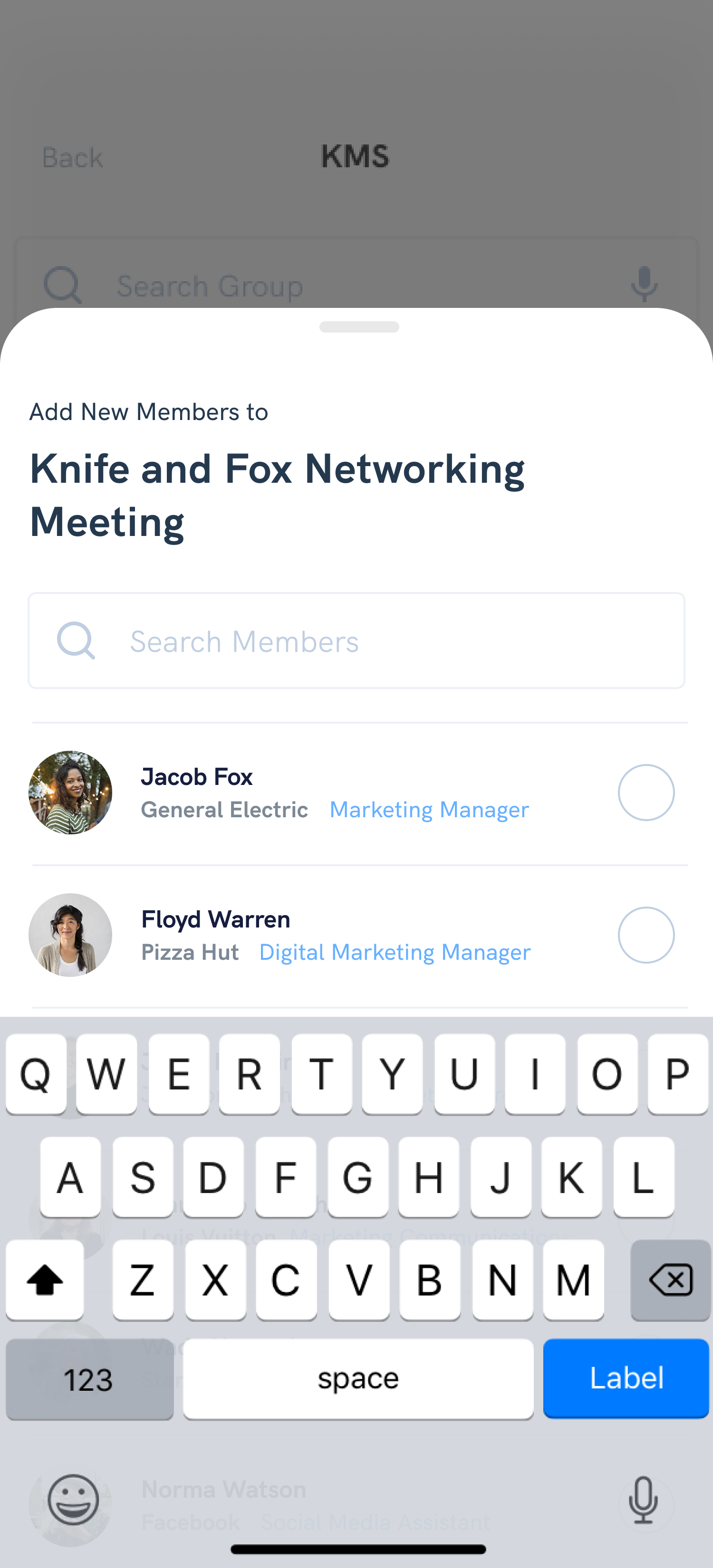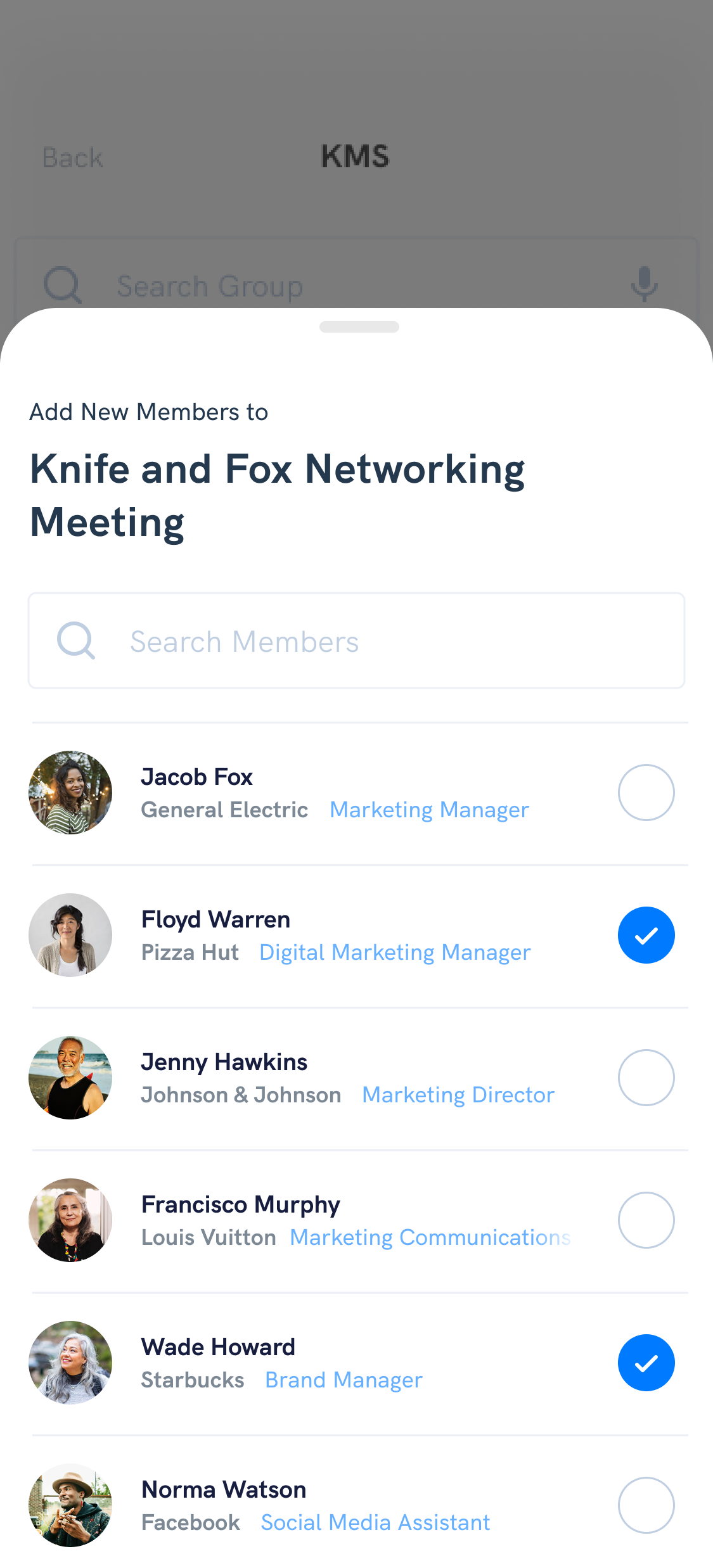 Adding new contacts to a group is now much simpler. Actually, you can do it in two places. As described in the release notes for release 1.3, you can use multi-select from the Contact List screen to select multiple contacts and add these contacts to a group. In this release, we added the ability to add multiple contacts from within the Group Management as shown in the diagrams above.
Hope you are enjoying Wingman. As always, please let us know how we can help!